Taking in the sights of upper Michigan, August 2007 and 2008
and July 2010 to Green Bay and Sturgeon Bay, WI
Flint Central High School had a 44th and 45th reunion - afterward
we headed up north
In a companion web page featuring the reunions there was just a hint of the wonders of upper
Michigan, referred to as up north. In this web page we see more of the winter-water wonderland of Michigan.
Again in 2010 visit - this time crossed Lake Michigan on the high-speed ferry; then returned on the
coal-fired-steam-powered S.S. Badger from Manitowoc to Ludington, Michigan.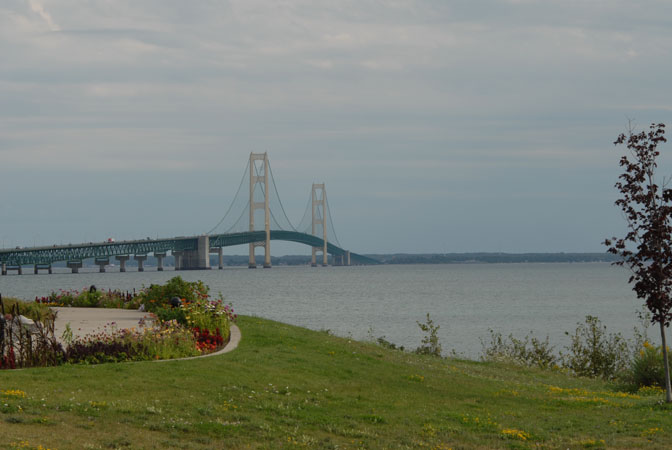 | | |
| --- | --- |
| | Lighthouses and Lifesaving Stations first |
For those of us who moved away after graduation, getting around
Michigan (in August) is a treat - look at some of the sights ...

























Instead of Michigan up north, the high speed ferry from Muskegon,
then up to Green Bay; the slow ferry from Manitowoc (July 2010)








































Dated: November 3, 2008; revised November 9, 11; August 2010; January 7, 2012 [family/reunion/michigan.htm]