February 2006, December 2009 and February 2010 Snow Storms - - -
First look at the surprise storm over the weekend of February 12 - all taken Saturday morning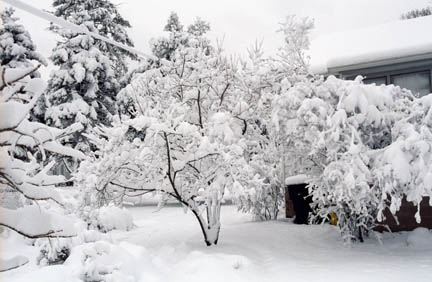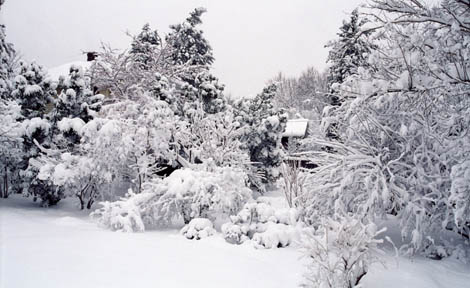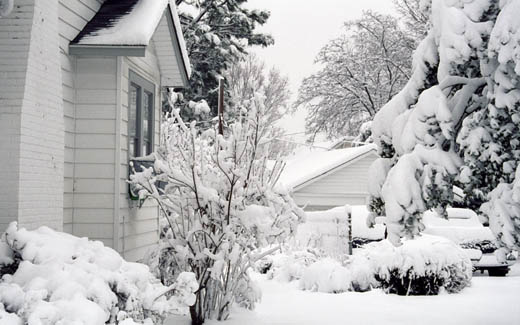 The "Blizzard of 2009" was predicted - Saturday, December 19 -
into early morning Sunday the 20th
The following photos were take Sunday - after snow ended - before dig-out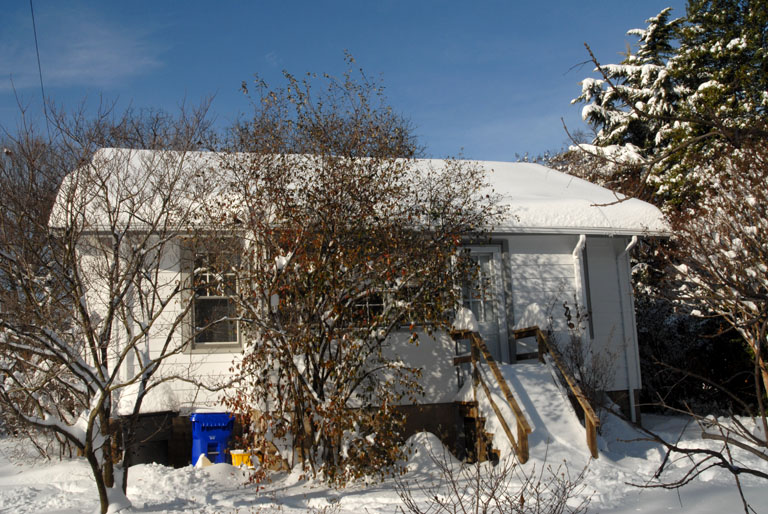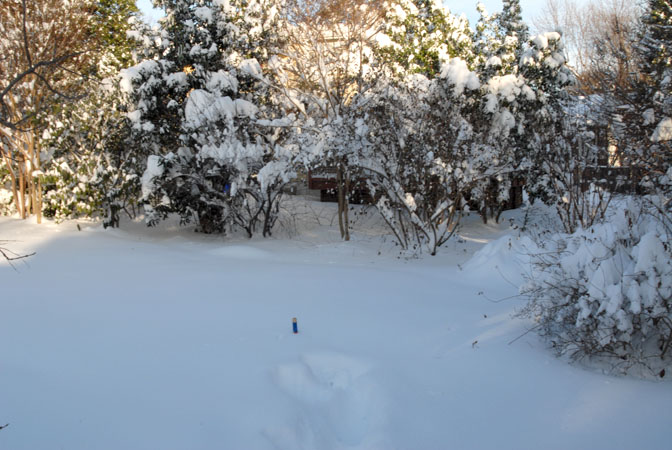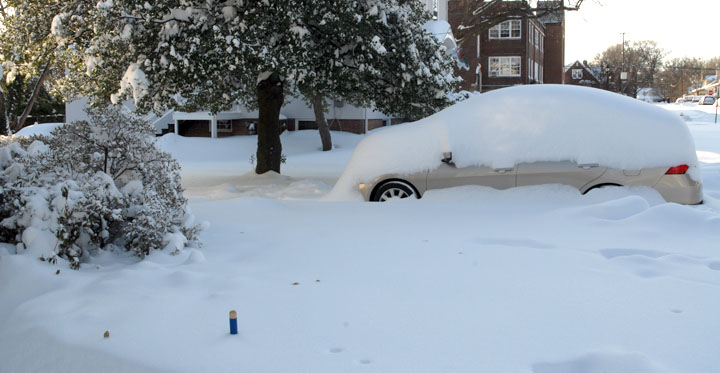 | EST | UTC | Inches | delta, inches | Rate, inches/hr | Remarks |
| --- | --- | --- | --- | --- | --- |
| | | | | | windy, blowing snow, but no obvious drifts |
| | | | | | ditto |
| | | | | | |
| | | | | | slowed down - not as much blowing snow |
| | | | | | still snowing - much lighter - some blowing |
| | | | | | Sunday morning - final reading |
More photos follow - taken Sunday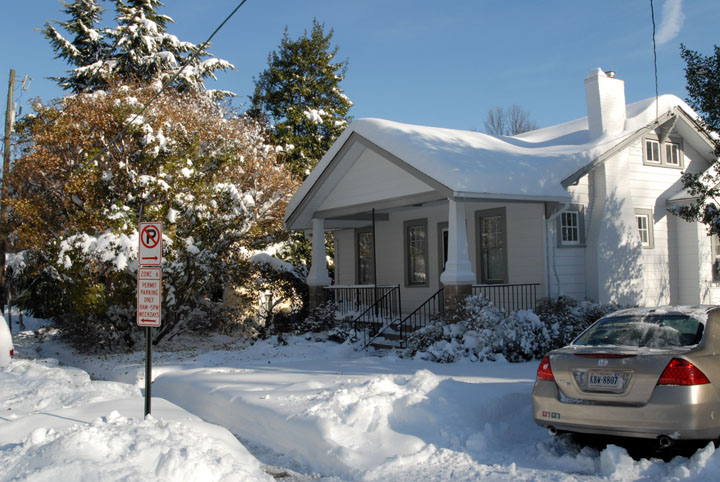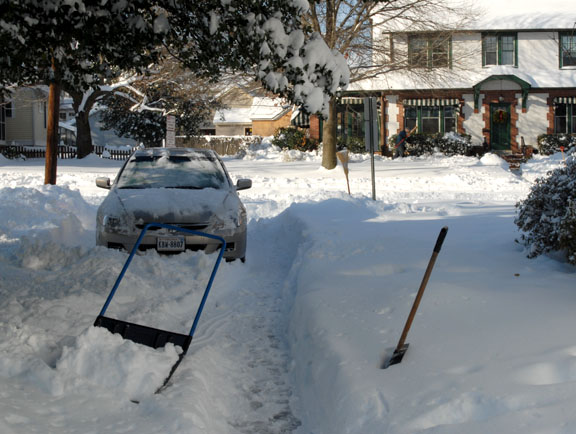 Final photos - taken Saturday during the snowfall - of robins waiting to eat holly tree berries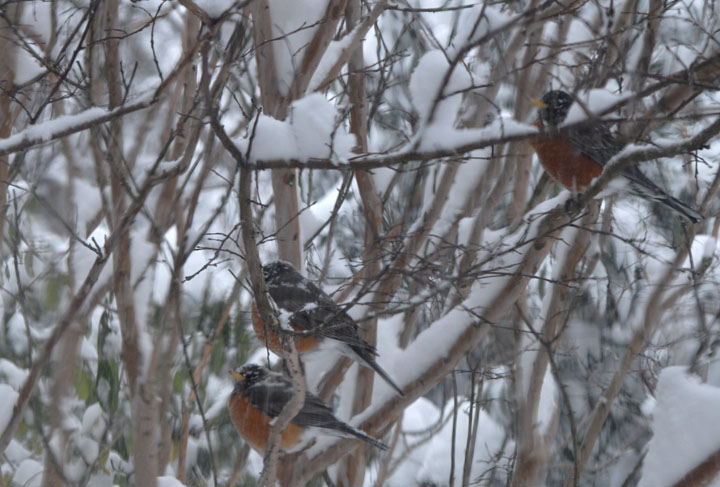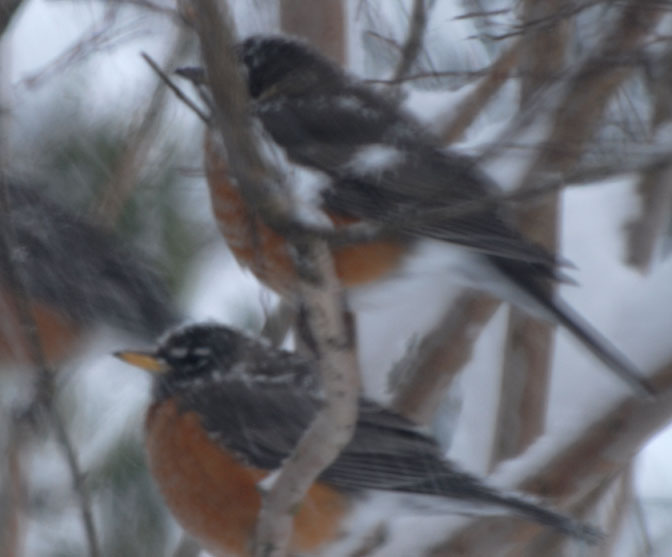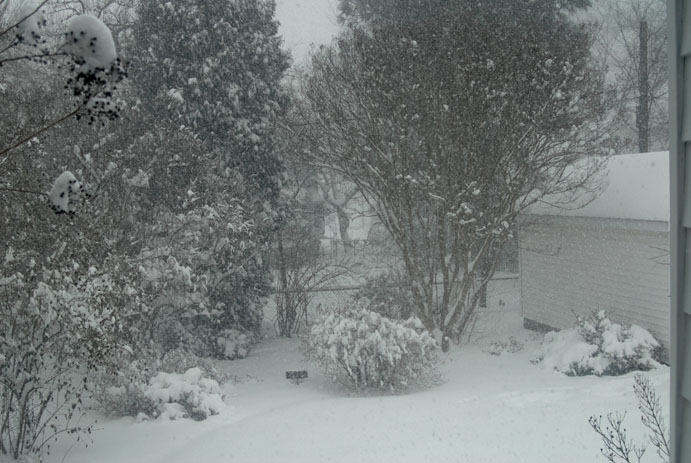 ... and, the Oriental Fringe tree still has leaves on December 22 ...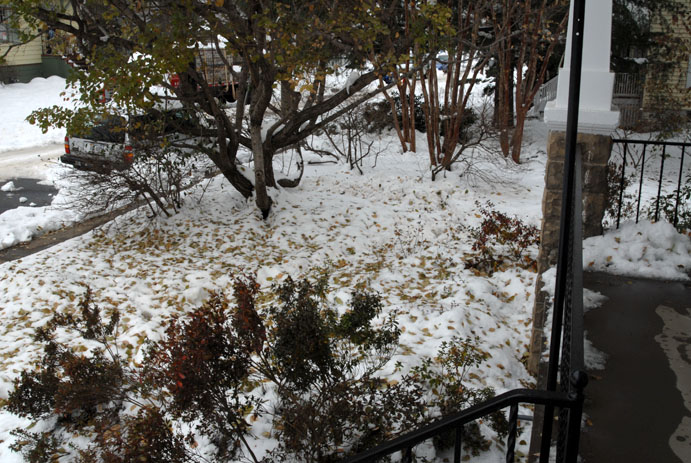 February 8 to 14, 2010 -- called the Blizzard of 2010 ...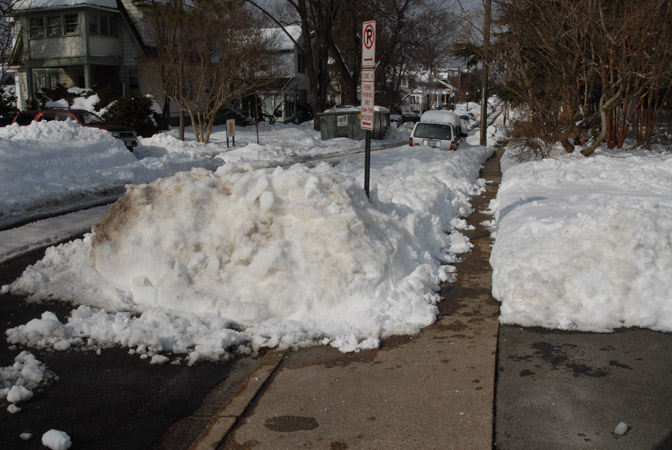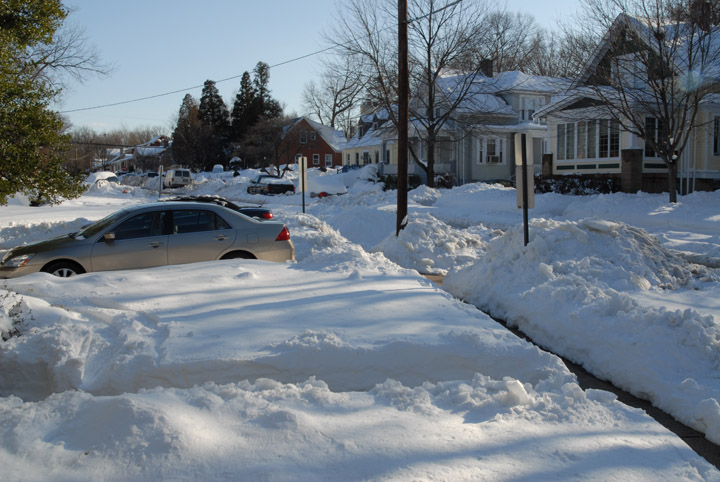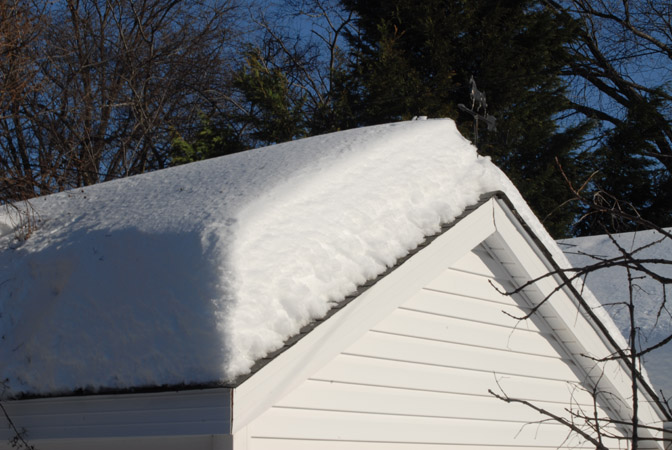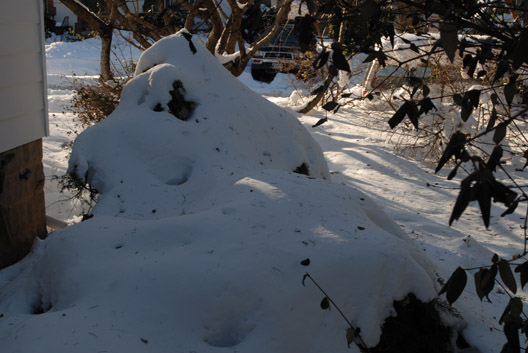 Look at the same in summer views — for comparison — see the following links:
The best summer view is the large panorama that takes the viewer on a continuous view of the bushes from the northeast corner of the house to the garage — in the back — or east-most side of the garden and yard
Towards the end of this page you see the fringe tree in bloom, before leaves have fallen and covered by this snow storm
Some remarks about the two snow storms - the 2006 was a heavy, wet snow making for lots of snow on tree branches. It was also harder to "manage" and the temperatures warmed quickly so the snow began melting the next day. In contrast, in the 2009 storm the snow was light and fluffy and the temperatures stayed below freezing for nearly a week. We had a white Christmas. The 2009 storm was a classic Nor'easter, with the low moving up the coast and the counterclockwise rotation delivering large amounts of moisture to the mid-Atlantic.
Site prepared and posted on: March 25, 2006
updated: March 26 & April 5, 2006; December 24, 25, 31, 2009
updated: March and August 2010

File: www.cojeen.com/garden/panor/snow.htm